Journal Entry:
Wed May 2, 2012, 2:28 AM
I am soooo sad because I can't watch whole days Supernatural (If I could I would already finish 7th season) because I have final exams! And I have sooooo much material to learn ;/ It's terrifying.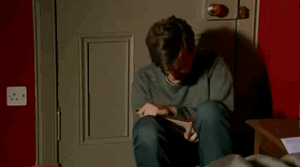 And also I have big problems in my relationship..

I hope it will be okay... But...the problem lies in me...Because I started to wonder If I still love him...:/ I don't know what to do